A GUIDE TO BEAT PANIC ATTACKS AND FIGHT ANXIETY
(without having to leave the comfort of your home)

ARE YOU TIRED OF PANIC ATTACKS HOLDING YOU BACK FROM LIVING YOUR LIFE TO THE FULLEST?

I get it, because I've been there - panic attacks are intense, exhausting, scary, and always seem to pop up at the worst possible times.
AND as a licensed therapist and anxiety specialist, I'm here to tell you that there's HOPE - Panic attacks don't have to control your life.
Panic attacks don't have to be the reason you continue to miss out on the things in life that are important to you.
In this online course, I will teach you concrete tools to cope with and conquer your panic attacks so you can get back to living fully again!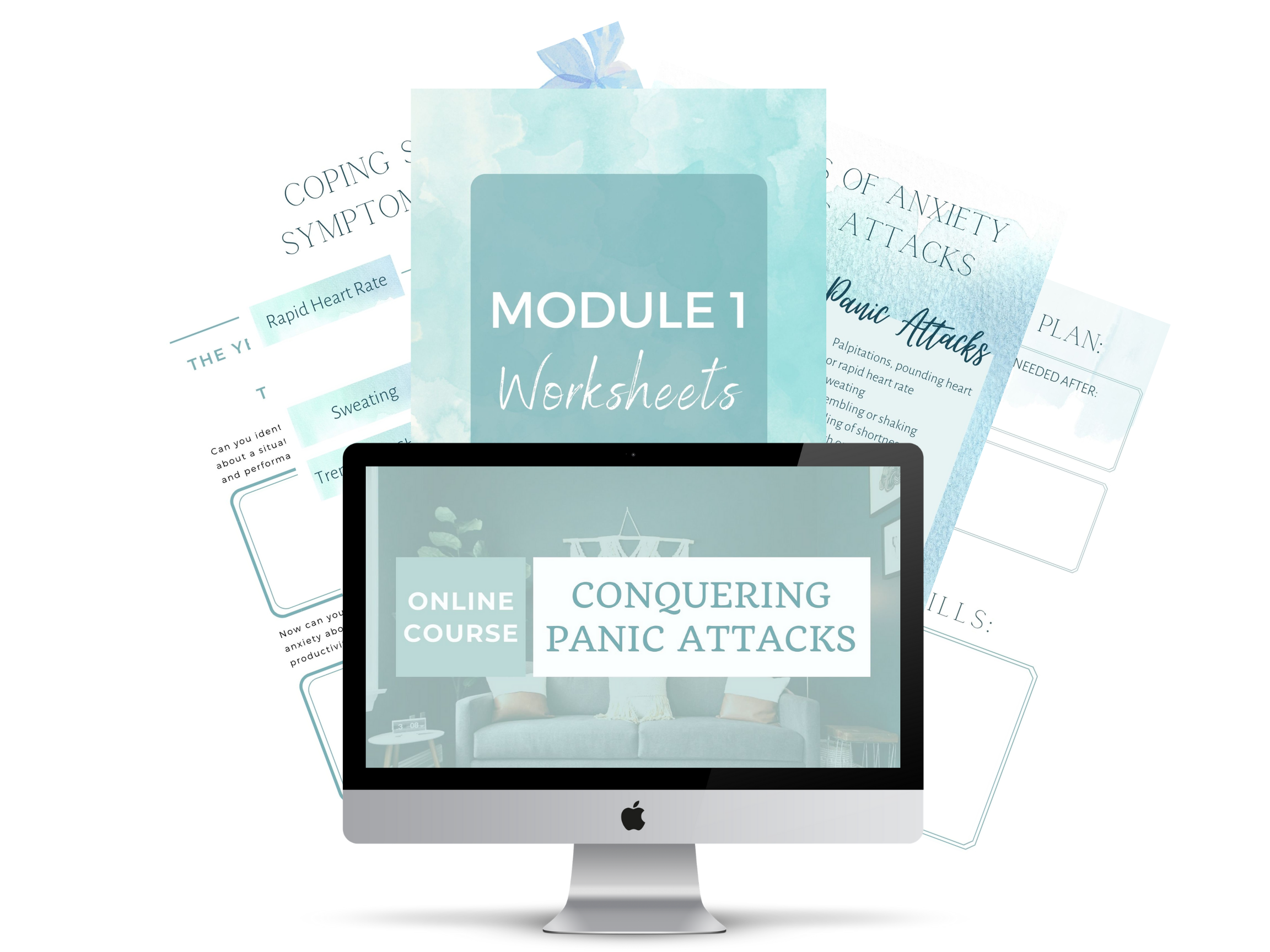 I WANT YOU TO FEEL IN CONTROL OF YOUR PANIC ATTACKS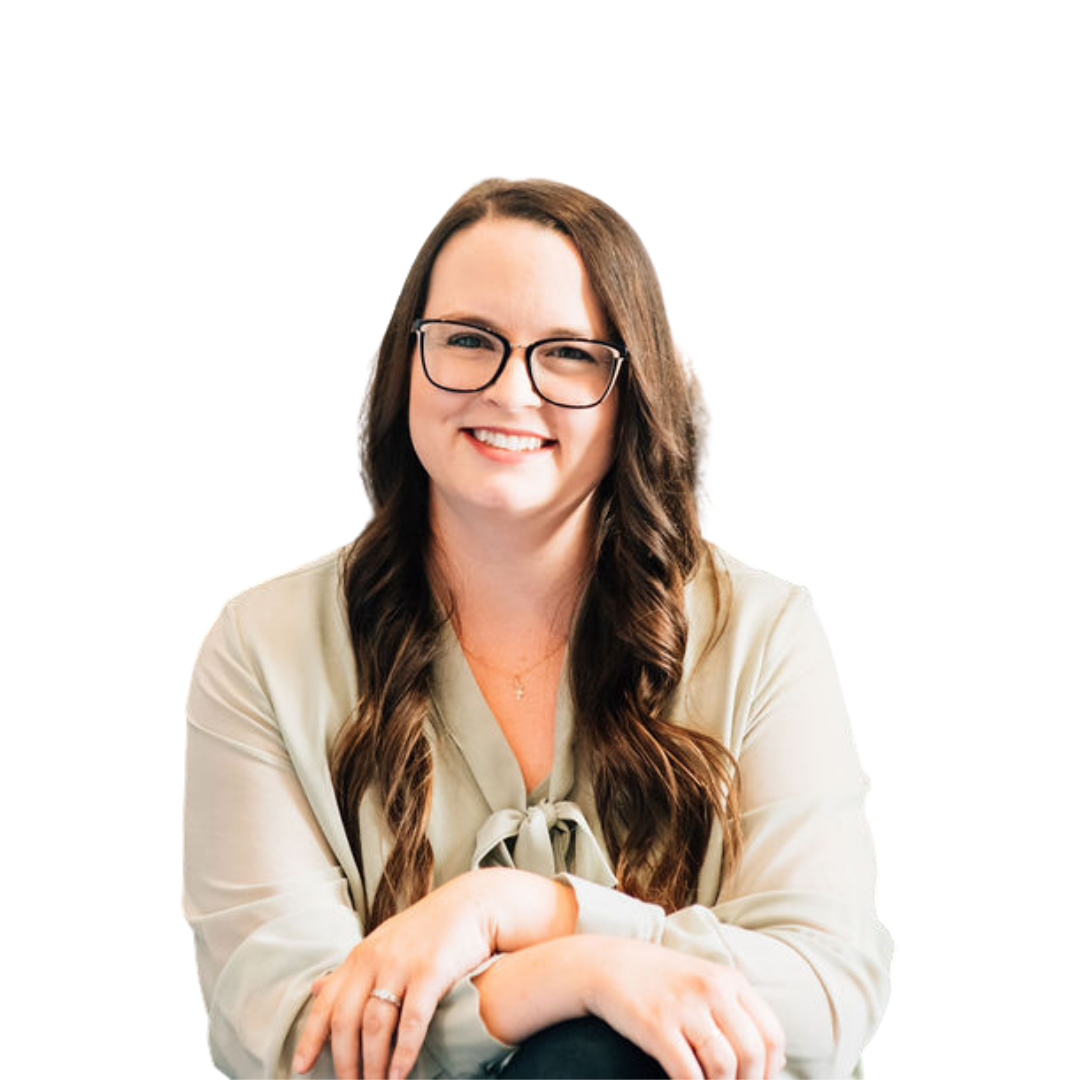 As a mental health professional, I care about your quality of life

I created this course because I want to help guide you from a life of feeling CONTROLLED BY your panic attacks, to a life of feeling CALM and IN CONTROL OF your panic attacks
I want you to feel PREPARED to handle your panic attacks when they show up, because I know that one of the worst feelings in the world is being caught off guard by a panic attack, and feeling terrified and alone

SO HOW CAN THIS COURSE HELP YOU CONQUER YOUR PANIC ATACKS?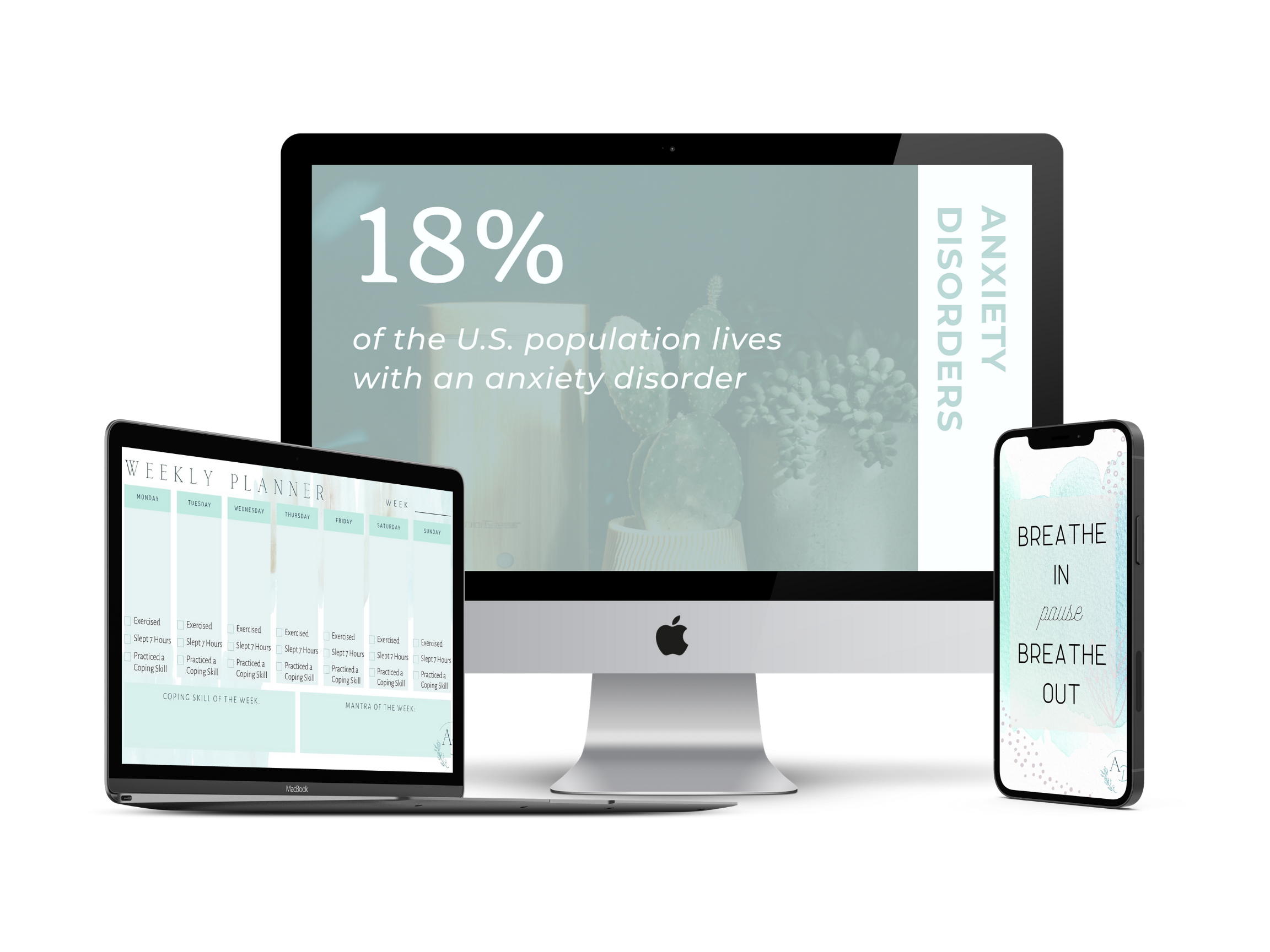 By helping you...
✓ understand how anxiety functions in YOUR brain + body
✓ target the symptoms of a panic attack that YOU specifically experience
✓ create a CONCRETE PLAN for managing panic attacks tailored to your unique experience of them

THIS COURSE IS FOR YOU IF...
➡️ You're tired of panic attacks ruining your quality of life
➡️ You freeze up during a panic attack and don't know what to do

➡️ You find yourself longing for a guide to help you through a panic attack

BUT THIS COURSE IS
ALSO
FOR YOU IF...
➡️ You struggle with anxiety
➡️ You want concrete tools to help you get through the toughest moments of anxiety
➡️ You don't have the time or financial means to start therapy right now, but you still want relief from your panic attacks
➡️ You're unsure about starting therapy and want to test out what it's like to work through your panic attacks on your own
➡️ You want to do some self-reflection and healing work before starting therapy, to give yourself a head start on the process
➡️ You are already working with a therapist and want some additional tools to supplement your work

WHAT MAKES THIS COURSE UNIQUE?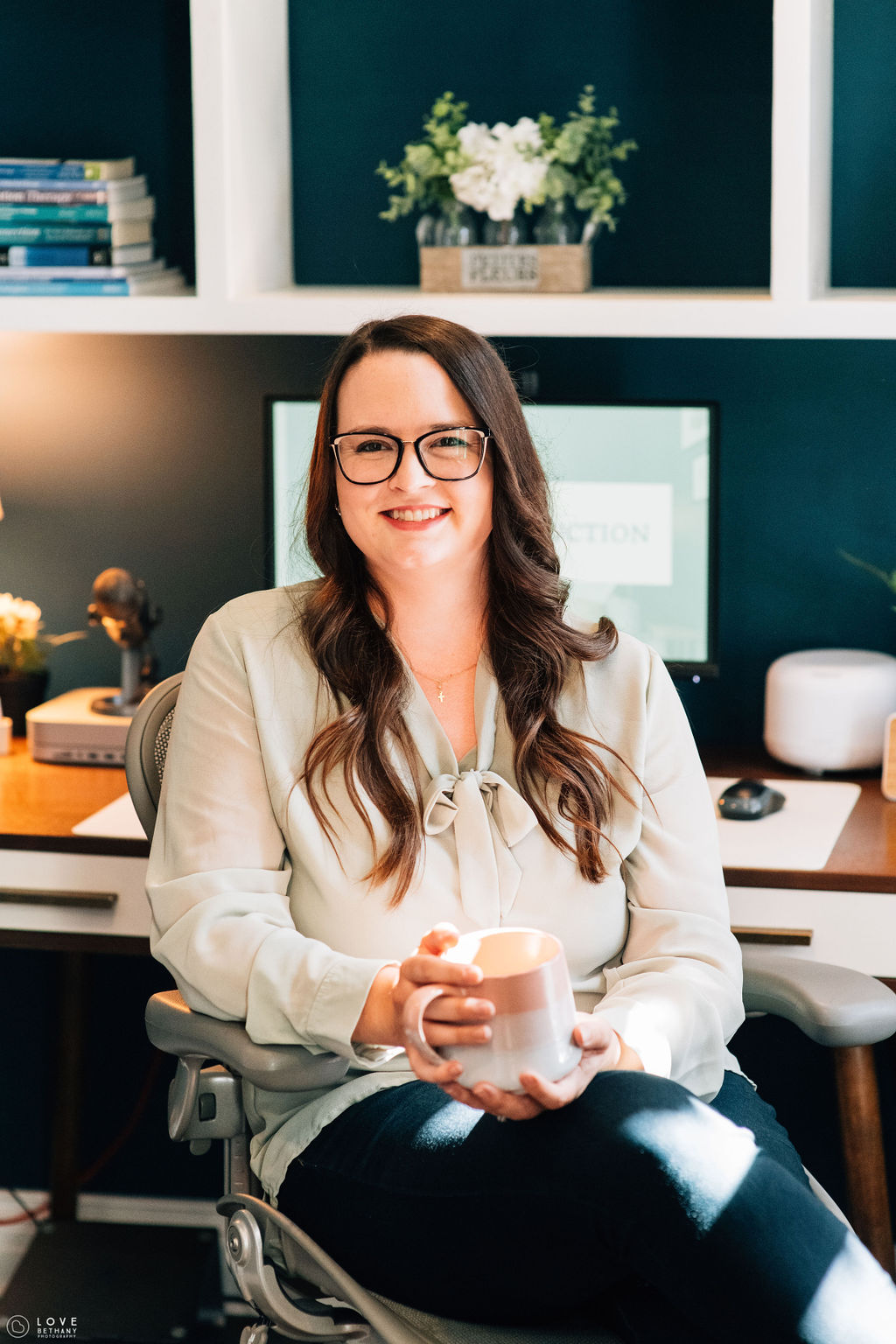 I've created a unique
THREE STEP PLAN
to help you conquer even the toughest of panic attacks:
STEP 1 - Create a plan to prepare BEFORE a panic attack hits
STEP 2 - Implement proven relaxation strategies DURING a panic attack
STEP 3 - Intentionally debrief AFTER a panic attack

By the end of this course you will have a COMPLETED, WRITTEN OUT PLAN to get you through your panic attacks
Instead of feeling frozen in a moment of panic and having no idea what to do, you will have (at your fingertips) a practical guide, so that you don't have to feel so alone

➜ Five modules
➜ Twelve video lessons
➜ 50+ workbook pages
➜ Guided audio meditations
➜ Guided deep breathing videos
➜ Phone wallpaper downloads
➜ Downloadable worksheets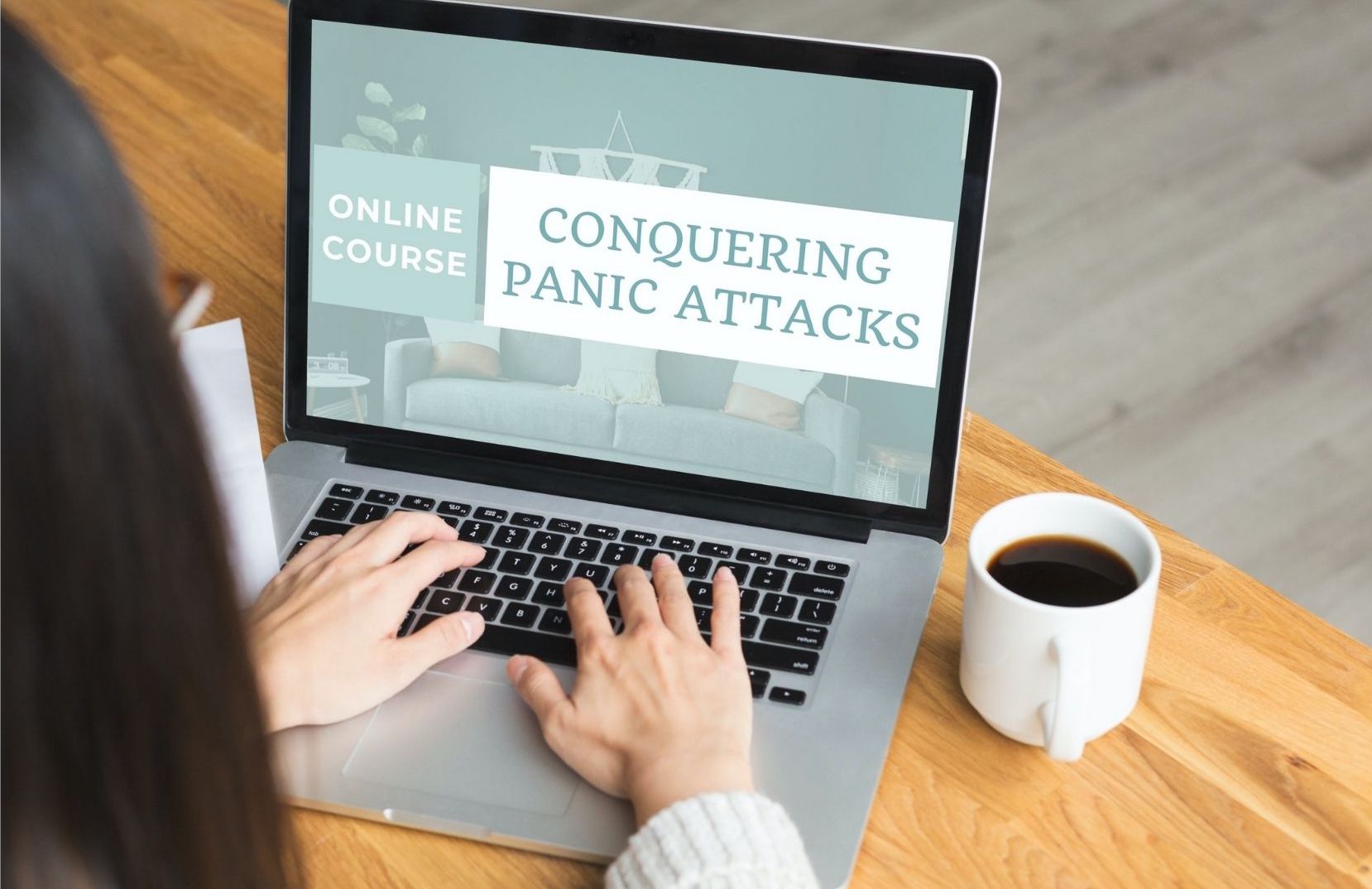 ARE YOU READY TO START CONQUERING YOUR PANIC ATTACKS?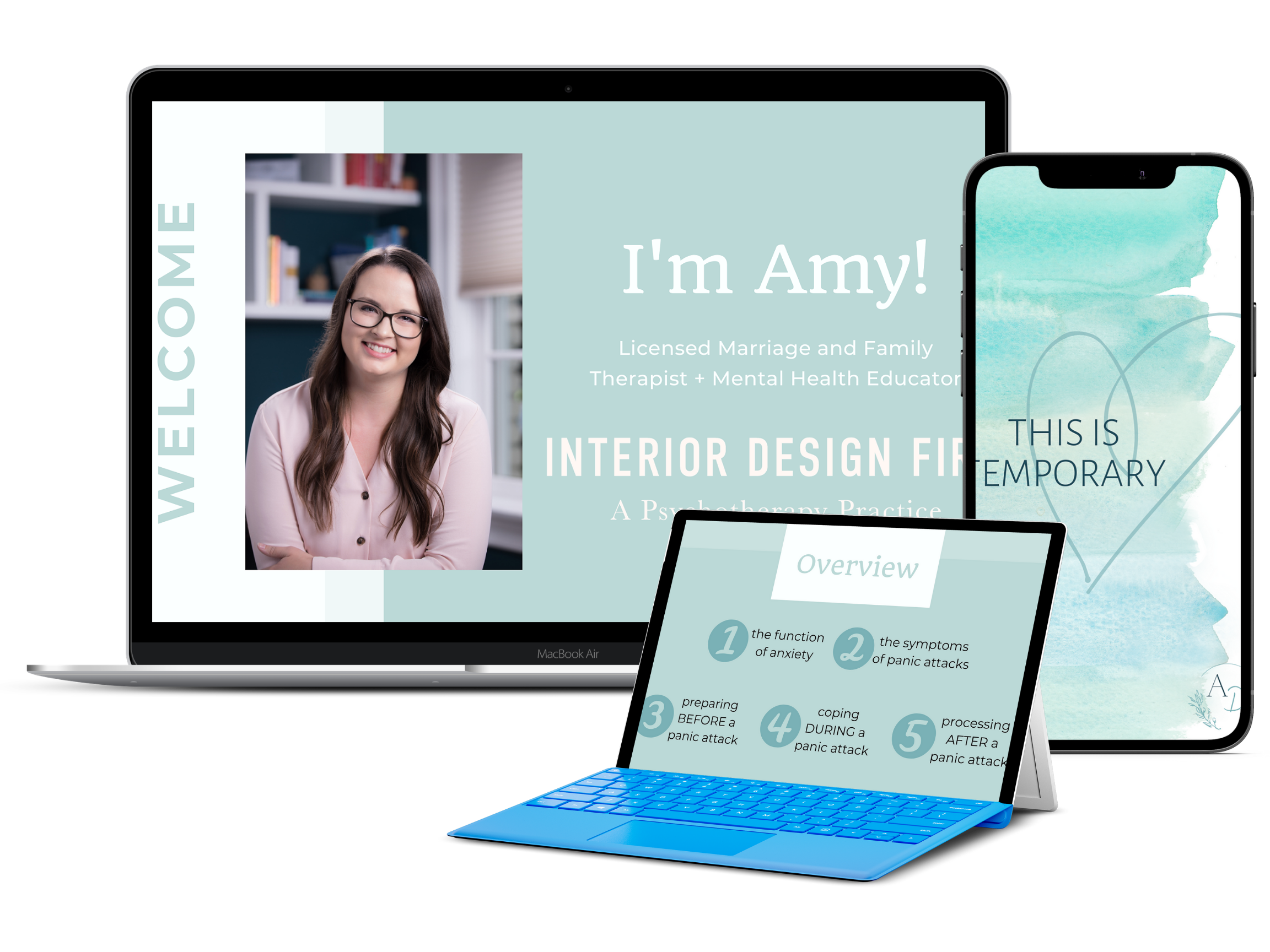 Get Unlimited Access to All Video Lessons + Worksheets + Bonus Materials
↓
$99

FREQUENTLY ASKED QUESTIONS:
How will I get access to my course?
Upon checkout you will be taken directly to a confirmation page where you can access the course. You can also access the course through a link provided in the receipt that will be emailed to you after purchase!
How long will I have access to the course?
Forever! The content for this course doesn't expire so you can come back to it for a refresher whenever you need to.
What is the format of the course?
The course is entirely self-paced! You will get access to the full course upon purchase (all video modules and downloads) and then you can work through the course at your own pace.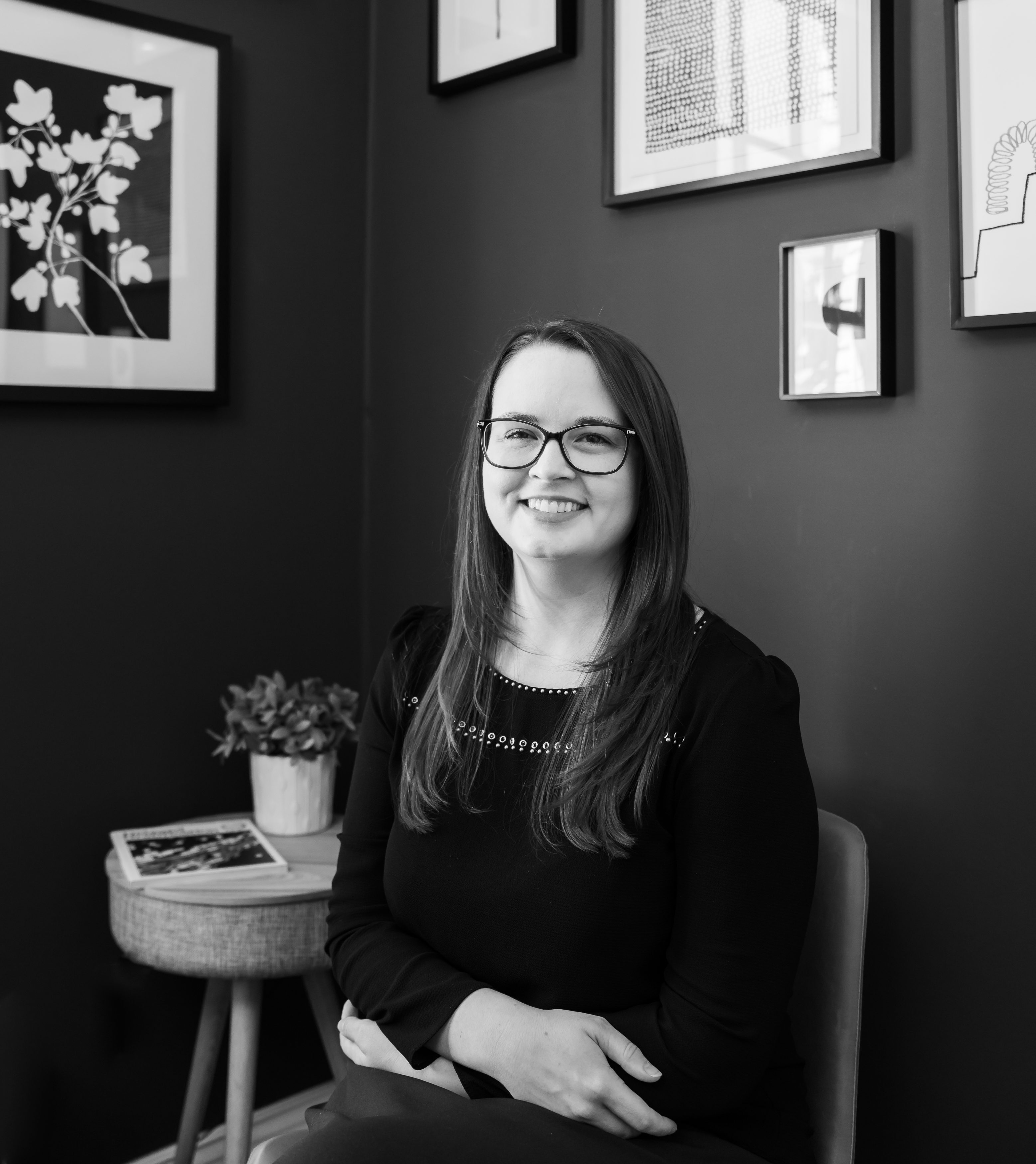 About the Creator of the Course
Hi, I'm Amy Di Francia! I'm a licensed marriage and family therapist in the state of California (LMFT 105646).
I've had the privilege of working professionally in lots of different settings, including providing psychotherapy at community mental health clinics and nonprofit organizations, being an adjunct professor of psychology at Pepperdine University, and being a consultant for the Institute for Families in partnership with Children's Hospital Los Angeles.
Currently I work as a therapist and clinical supervisor at a group private practice called Interior Design Firm: A Psychotherapy Practice, and I love the healing work I get to do!
My specialities include helping people work through anxiety, panic attacks, stress and burnout, and relationship challenges. 
When I'm not practicing therapy or educating people on their mental health, you can find me taking dance classes, window shopping, or catching up on reality TV (no shame here!)

Hear me share a bit more about the course ↓

I am passionate about helping people reclaim the healthiest version of themselves, and I would love to be a part of your journey too through the tools and resources I provide in this course!

PLEASE NOTE: Panic attacks are a complex problem that can't be solved with any "one size fits all" treatment plan, which means that this course cannot replace the deep work you can accomplish in working with a therapist or psychiatrist. However, what this course CAN do is:
✓ Teach you to better understand how YOU personally experience anxiety and panic attacks
✓ Coach you through creating a concrete plan to manage your panic attacks
✓Help you feel more EMPOWERED in your ability to survive panic attacks by equipping you with specific techniques to use in the moment of panic